Overview
The GCE LTER runs a summer teacher workshop, the "GCE Schoolyard". This program provides unique professional development for K-12 educators in coastal science by immersing science and math teachers in hands-on research activities in the field. Participants split their time between doing research alongside GCE scientists and graduate students and discussing ways to implement what they have learned into their own classrooms.
The program has two key emphases. The first is that educators are immersed in real, ongoing scientific activities, not make-work or canned lectures. The process of discovering new information is exciting, but also means confronting uncertainty, ignorance and confusion—it is very different from a planned laboratory exercise. Learning this can be very liberating because it empowers educators to facilitate their own open-ended science activities. The second emphasis is on continued participation of educators. Long-term participation allows mentoring on multiple levels and provides educators with a sense of continuity within the research process and a depth of understanding about those processes that can never be replicated in textbooks or one-off events.
"I need this every summer to show myself and my kids that I am a scientist. Only now do I feel like I can call myself a science teacher. It used to be so much work to teach – especially using inquiry. But now, after this, it makes so much sense. Now, I have an easy job and am a better teacher. My kids believe me because they see the pictures of me really doing what it is I'm teaching them. It's even now a rare thing to have to write any kid up for bad behavior. They don't want to miss class! I guess what I'm saying is that I have been empowered personally and professionally because I now know what science really looks like. I've done it. I think about it all very differently. I am a scientist!" -Schoolyard Participant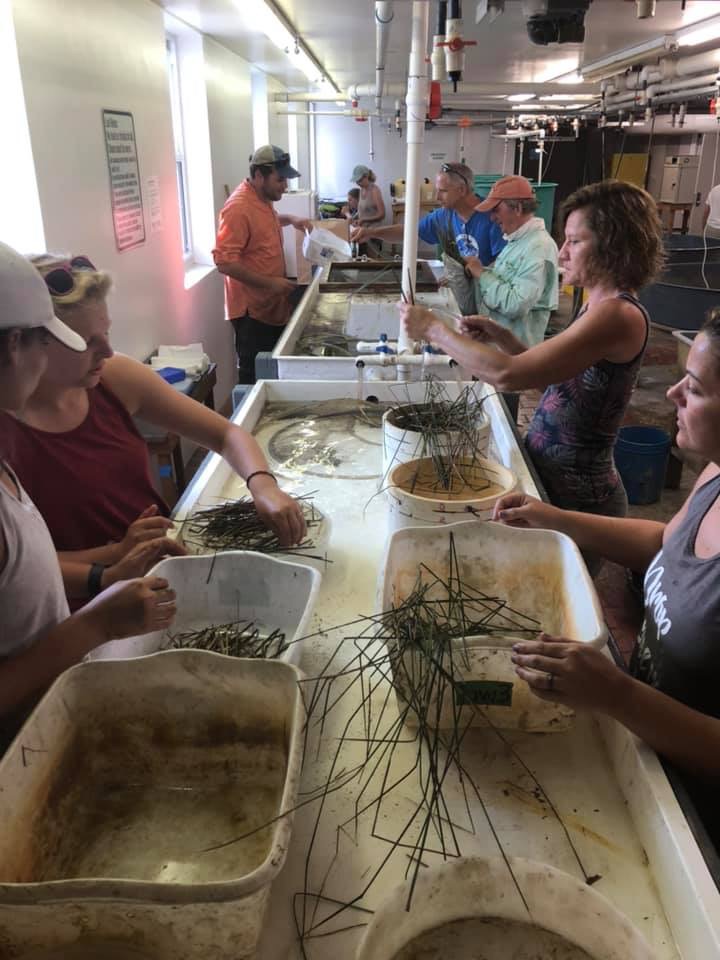 Upcoming Workshop
The 2024 summer workshop will run for a full week Saturday to Saturday, usually the second week of July. The specific date is TBA. The workshop will be based at the University of Georgia Marine Institute on Sapelo Island. Teachers will divide their time between assisting with research in outdoor settings alongside GCE scientists and graduate students, exploring current on-line data, and discussing the implementation of the information and experiences into their own teaching settings.
Application
The 2024 Application will be available in January 2024. If you have any questions you can send an email to venetiabutler@bellsouth.net
To be contacted for participation in future teacher workshops, please complete the interest form (link below) and email to venetiabutler@bellsouth.net
Contact Us
For more information, please contact Venetia Butler at venetiabutler@bellsouth.net.
Past Schoolyard Programs